Home Solar Installation
Solar power installation is the perfect way for homeowners to combat rising electricity prices and reduce your environmental footprint. Our team at Ampulse Energy are Clean Energy Council (CEC) accredited solar installers. We are ready and able to install solar PV systems of any size, on and off the grid. We want to make your transition into renewable energy a stress-free process. No matter your budget or solar power needs, you can trust Ampulse Energy to find an affordable solution to suit you. For honest advice, quality service and additionally hot water system connection, contact us today for a solar system installation quotation.

Quality Solar Installation for Brisbane and Surrounding Areas
With ten years of experience, Ampulse Energy (formally 'Why Electrical and Solar') are rapidly becoming Brisbane's solar panel installers of choice. Our solar electricians have installed hundreds of solar power systems throughout Brisbane, Ipswich, Toowoomba, the Sunshine Coast, all the way down to the Gold Coast and Greater Queensland. At Ampulse Energy, you will not only receive top-quality solar panel installation services, but we always use the best products. All our solar system packages are Tier 1, which means they come from the top 2% of solar manufacturers.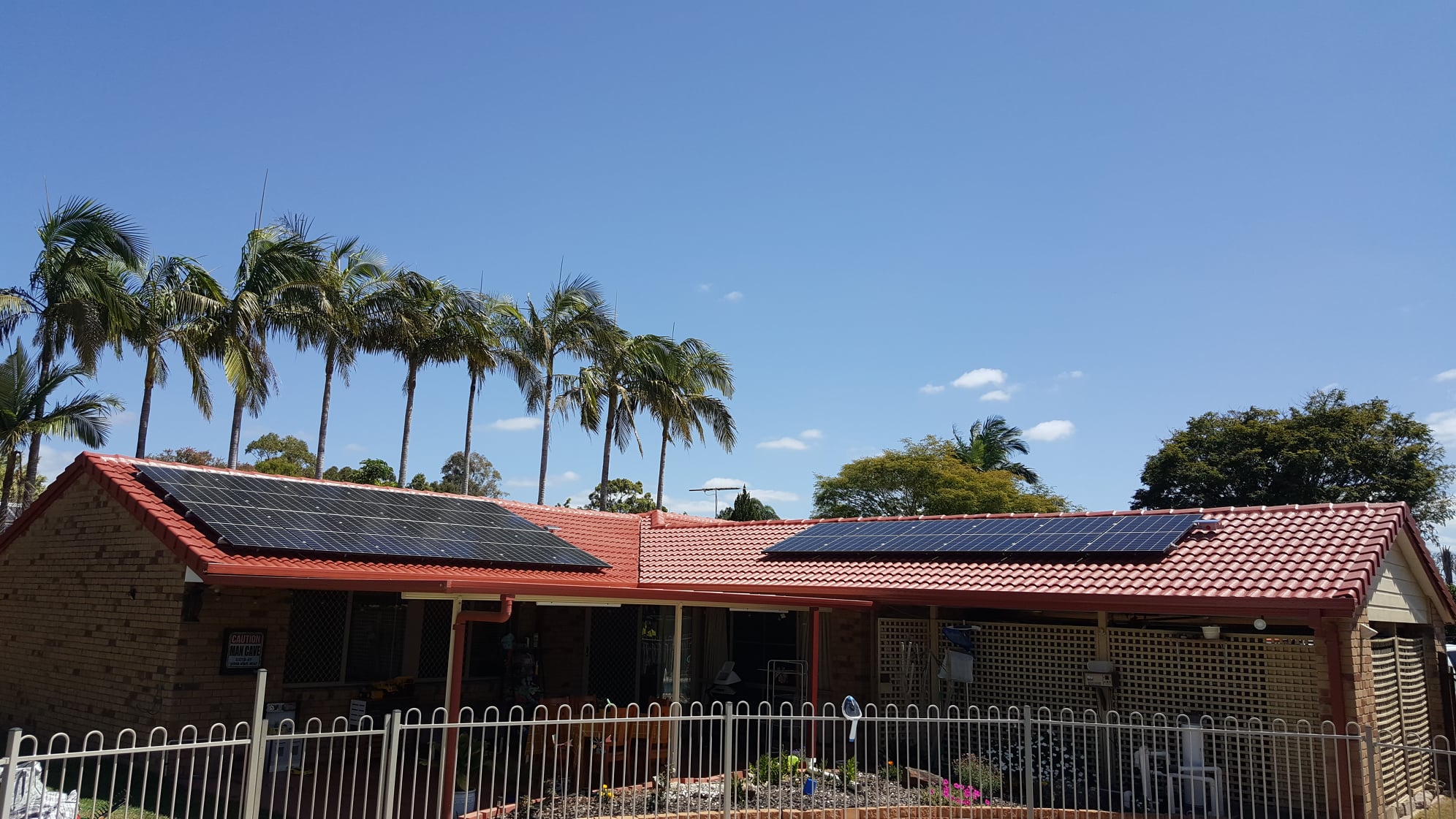 Ampulse Energy Solar Installation Services
Our goal is to help customers find the ideal solar panel system to decrease your dependency on energy companies, meaning you save money. We will provide honest advice for the best system size and roof placement to maximise electricity production. In Brisbane, the best position for solar panels is facing true north, which provides almost 100% energy yield. If your house does not have a north-facing roof, our solar panel installers will utilise the orientation and tilt that will produce the most energy. We are also here to support after-sales service, including solar panel cleaning, maintenance and system check-ups.
Install solar systems of any size, on-grid and off-grid

Supply and install complete systems (solar panels, inverters, batteries, etc.)

Help you save money on rising electrical bills with no deposit, no interest finance option

Service your system: solar panel cleaning, maintenance & system check-up

Only use industry-standard guaranteed products

Install TIER 1 solar panels, with a 25-year performance warranty & 10-year manufacturer's warranty

Provide 5-year standard warranty or 10-year extended warranty on inverters
Why Choose Solar Energy?
Installing solar panels is one of the most cost-effective ways to generate power for your home. Small-scale Technology Certificates (STC) are in place to help you save money on the initial price of products and installation. With these government rebates up to $3,700 for a 6.6 kW system, there is no better time to invest in a solar power system.
A solar power system can reduce electricity bills by 50% to 60%

Solar panels provide a 100% return on investment within 3 to 4 years

Solar panels add value to your property (on average an extra $29,000 for a 5 kW installation)

Support a cleaner and healthier environment by reducing your carbon emissions

Unlike fossil fuels, solar energy is an infinite and free source of energy

No greenhouse gases emitted when solar energy is producing electricity