A guide to the solar hot water system
Solar hot water system in high demand
.
Did you know that the water heater consumes most of the energy usage in most households in Australia? As a result, there is a steady increase in solar water heating system instalments. From 2009-2011, the federal government provided a $1600 rebate for the instalments of the solar water heating systems, resulting in more than 100,000 systems being installed during that period. In 2020, there are 11,787 solar hot water systems installed in Queensland alone.
If you are trying to make the most out of your solar energy, investing in a solar water system may be the way to go.
What is a solar hot water system
?
Solar hot water systems utilise collectors on the roof to capture heat. It is effective in saving money and energy for consumers while reducing carbon emissions.
Solar hot water systems with a 'booster' use either natural gas or electricity from the grid as a backup to ensure a reliable supply of hot water. Booster systems are much more cost-efficient to run than a standard gas or electric system.
Heat pumps use a small amount of electricity to run a pump, which circulates a refrigerant around the system. This refrigerant picks up heat from the air and transfers it to the stored water. Therefore, Heat pumps are significantly more efficient than conventional electric water heaters.
Electrical water heating is the largest single source of greenhouse gases from the average Australian home, producing almost a quarter of household emissions.
Solar water heating systems reduce the average household's carbon emissions by 2.4 to 3 tonnes. It can also save you hundreds of dollars every year compared to an electric hot water system.
What do you need to consider before getting a solar water system
?
Before you start researching what types of Solar hot water systems to purchase, there are a few factors that you need to consider, including:
Current types of water heater
Size of your solar system and do you have any surplus energy ?
Here's what you need to consider:
The wattage of your water tank element as compared to the peak output of your solar system.




For example, if you've got a 3kW solar system on your roof but have a 6kW element in your hot water tank, the solar system can never fully 'cover' the element's energy draw.

The portion of your solar energy that is used for non-hot water-related loads.




If you own a smaller solar system (1.5kW – 3kW), it's possible that you're using most the energy it produces for activities other than water heating such as laundry, dishwasher & air-conditioning, which means less energy for water heating.
In general, a 4kW or 5kW solar system will be adequate for both hot water and other energy consumptions in Australian households. However, this may vary depending on the exact situation, so please talk to our team to find out more.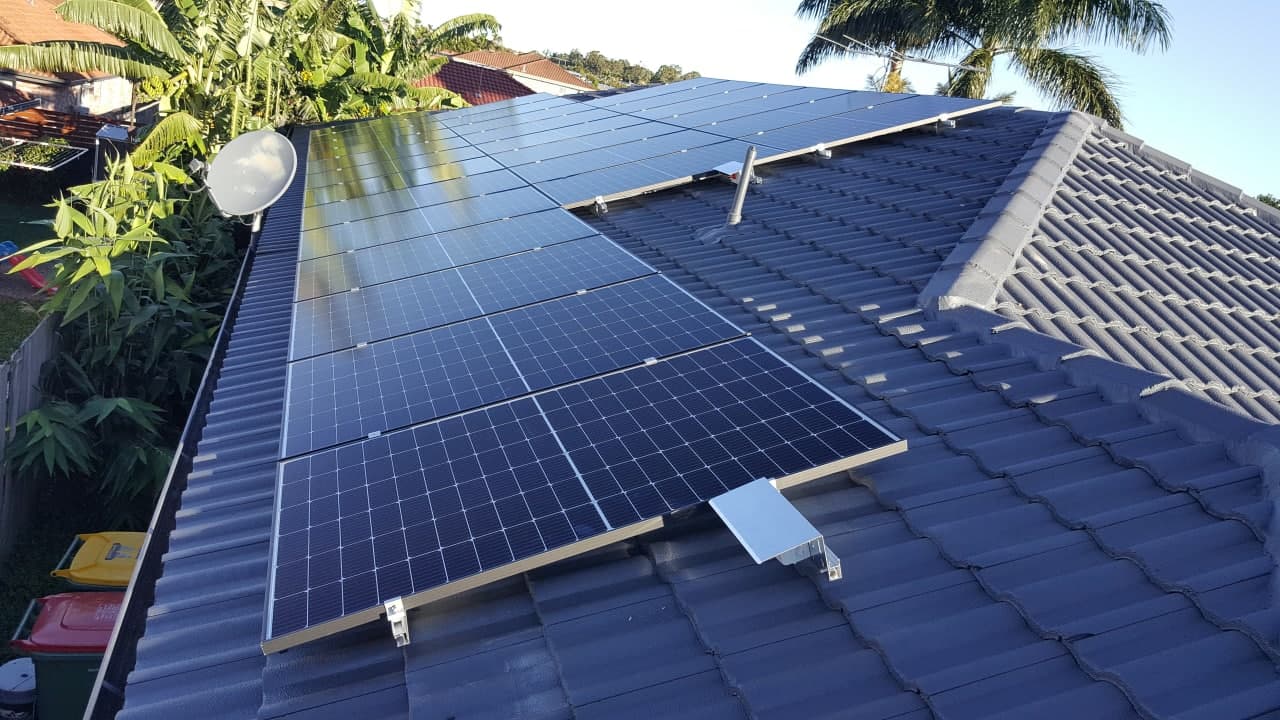 How do you schedule the heating of your water? And in what ways?
There are four main methods to manage your water heating system on an ongoing basis: 
Using a timer


This option involves installing a physical timer, either manually or remotely controlled, onto your switchboard. The timer will allow you to set the period or periods during the day that your hot water element switches on.

Using a green circuit


A green circuit is a 'smart programmed timer' that is triggered to automatically switch on a load, such as a hot water system. As soon as it senses when a solar PV system hits a pre-determined level of power output and will continue to run that load for as long as it has been programmed to do so.

Using a solar diverter


A solar diverter is a device that senses when you have solar energy surplus and shunts it into your water heating element instead of sending it into the grid. Often the device is sold as stand-alone units, but increasingly they are also being built into solar inverters at the factory.

Leaving it always turned on


This option involves turning on your hot water element and letting it run all the time, topping up the heat whenever required.
Over 10 years of solar installation experience with 5 stars reviewed,
AMPULSE
offers a free consultation with no deposit no interest finance option with the customer to determine the electrical requirements.
How much can you save from a solar hot water system?
As there is a reduction of the solar tariff across Australia, many Queensland households adopt ways to use solar electricity rather than feeding it back to the grid for 8c per kWh.
It's estimated that you can save up to $400 per year using a solar hot water system. However, the final savings can vary depending on your solar system, hot water usage and hot water system.
Can I apply for government rebates on solar hot water systems?
All in all, you can likely get more out of using your solar electricity to run your hot water system rather than buying a battery or sending the electricity back at a low rate. Our solar installers have over 10 years of experience and they can add a hot water timer to your solar system for free (for solar installing customers) and will travel to you throughout all Brisbane suburbs, extending further to Ipswich, the Sunshine Coast, the Gold Coast and Toowoomba and Greater Queensland. If you would like to find out more, call us at 0450576905 or email us at [email protected].
We are
★★★★★

Solar installer
Monday to Saturday: 7am – 5pm
Monday to Saturday: 7am – 5pm